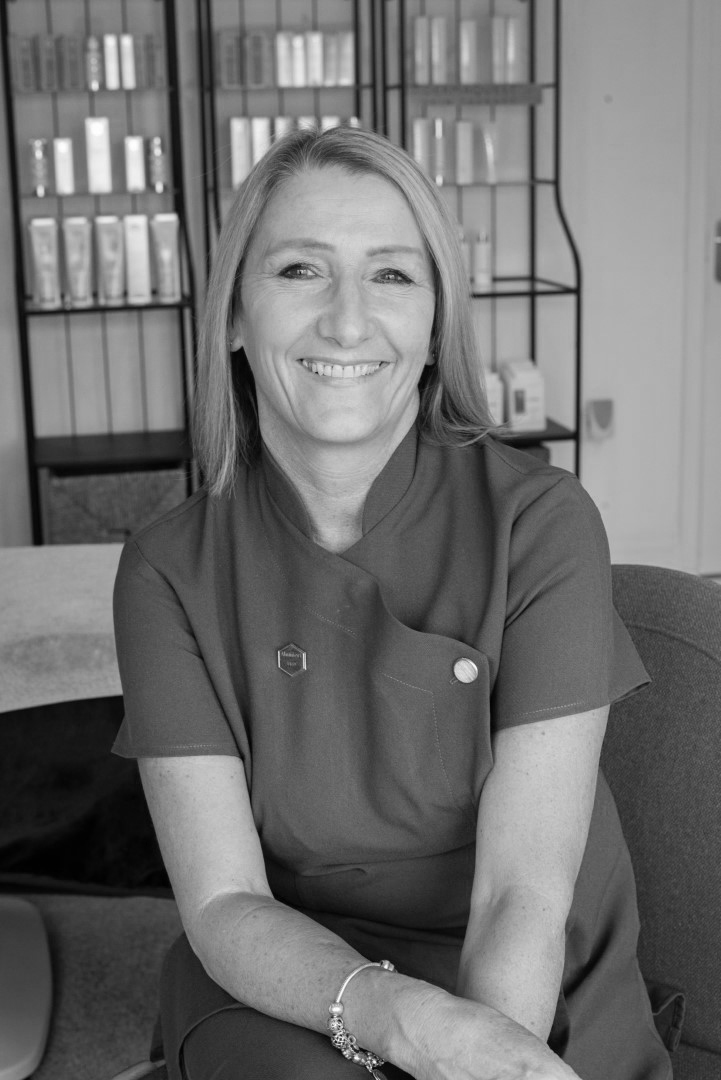 Lesley O'Neill
Aesthetic Therapist
Specialising in a range of Aesthetic skin treatments,  Lesley joined Penwortham Skin and Laser Clinic in July 2017.
As a fully qualified Laser Therapist, Lesley is a huge part of our team. And she implements many aspects of Laser and IPL treatment, including laser hair reduction, thread vein and pigmentation removal as well as skin retexturing.
Previously, Lesley worked within an NHS plastic surgery dept for 17 years, and has successfully completed numerous training courses. This includes the application and delivery of our very popular Dermapen microneedling system and the full portfolio of chemical peels from our cosmeceutical brands Alumier and Dermaquest.
During her time here at Penwortham Skin and Laser Clinic, Lesley has further developed her skills and expertise in aesthetic procedures. She now  performs a wide range of effective rejuvenating treatments, for those clients wishing to achieve fresher, younger looking skin.
Lesley has built a large client base very quickly due to her friendly approach, helping to make her clients feel good about themselves, increasing their self-esteem and confidence.
"Clients feel great when they see the results we can deliver, whether that's a reduction of unwanted hair or acne scarring or an improvement in skin tone, texture and brightness. Our results speak for themselves and our client satisfaction rate is consistently high."